We are the social

enterprise
cleaning & support
services company
As a social enterprise we have a mission to maximise the impact we have on the communities in which we work while delivering an exceptional service to our clients.
A first-choice cleaning and support services company, we take pride in consistently meeting and exceeding the needs of our clients and employees. We act with integrity and work to the highest professional standards whilst maximising our social impact.
APP Clean
We have the expertise and capability to deliver a professional cleaning solution which is tailored to your organisation.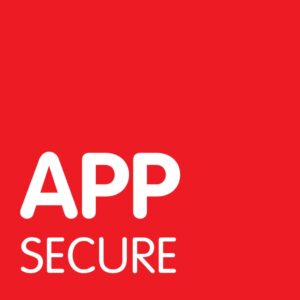 APP Secure
Not just security – we adopt an added value approach that gives you peace of mind, reduces risk and delivers value for money.
APP Maintain
To support your day-to-day cleaning requirements , our teams can provide a range of complementary support services.
We make a positive social impact in the communities in which we deliver our services.  We are committed to having happy, focused employees who are treated fairly and who work as valued members of our "family team" whilst  delivering an exceptional service to our clients.
We talk about being in a profession, not an industry, we offer a career not just a job and we think about value for money, not just about price.  We are small enough to care but large enough to deliver a range of innovative cleaning and support services.
"APP UK have been our preferred cleaning service partner for over six years. They have fully-integrated with our ethos and the cleaning requirements for both term-time and recess cleaning. They have developed our bespoke cleaning solutions, introduced management protocols, SLA, KPI audit monitoring techniques and rigorous staff training programmes. Their never-ceasing support and flexibility have been pivotal to the continued operations of the school, particularly during the Covid 19 pandemic. The fact that they have been successful in retaining the contract through two policy-driven re-tender exercises over the last six years speaks for itself!
"APP UK were successful in our tendering process for the Cleaning and Garment Management service, and started the contract in November 2019. Having successfully undertaken the TUPE Transfer process, they  conducted a staff skills analysis, implemented a re–training and mentoring programme together with introducing new equipment, cleaning products & methodologies to greatly improve standards and productivity.
We have a very successful partnership with the management team and I would have no hesitation in recommending APP UK."
25 years of
market-leading service
Providing cleaning and support services to organisations operating in South Wales, Bristol and the South West.
*Client retention figures for April 2020 to March 2021
+per annum, through Platfform
TO START SOMETHING NEW…

CONTACT US
We would love to hear from you and to learn more about your requirements.        Please get in touch with us using the contact form below or alternatively, give us a call on 02920 885435. 
Registered Address:
Cardiff Cleaning Services Ltd, T/A APP UK, Suites 7 & 8, First Floor, Moy Road Business Centre,  Moy Road, Taffs Well , Cardiff CF15 7QR 
Registered in England & Wales No. 06136290        VAT No. 483975881
Tel: 02920 885435  Email: info@app-uk.co.uk
A wholly owned subsidiary of registered charity, Platfform