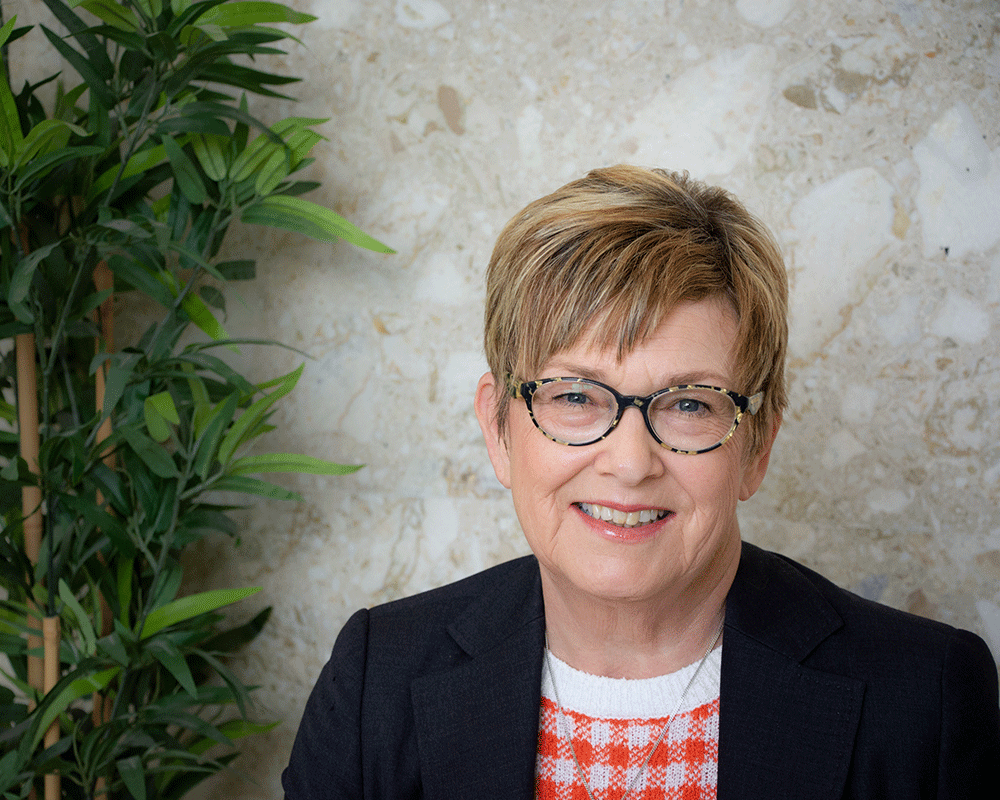 In our latest blog, we interview Caroline Demoulpied of APP UK about her role, the services APP UK provides and its plans for the future.
When did you join APP UK as its Managing Director and what appealed to you about joining the business? 
"I joined APP UK in late 2017.  Having spent more than 23 years working in the security and cleaning  soft services sector for very commercially driven businesses, I wanted to work for an organisation that had a different focus, one that makes a direct impact on the communities in which it operates.  After the sale of my London based manned guarding business,  I began working in the Welsh third sector and  became aware of APP UK via a professional contact.  What appealed to me was the unique position of the business, with 100% of the shareholding being owned by the Charity, Platfform, and the opportunity to focus on the generation of profit which directly benefits local communities."
Who are APP UK's clients and what services do you provide for them?
"We provide a range of cleaning and complementary support services including manned security, to organisations operating throughout South Wales. Our clients comprise of blue chip organisations primarily from within the education, manufacturing, housing , professional services and not for profit sectors."
How many people does APP UK employ?
"APP UK employs c 95 people."
What differentiates APP UK from other cleaning companies?
"As our considerations of corporate social responsibility and approach to and understanding of mental health concerns gain momentum in society, our ethical values as a social enterprise give us a unique position in our market sector which we believe is a true differentiating factor.
"Owned by Platfform (www.platfform.org), our business objectives align with theirs and the ultimate benefits of our profitability will go towards supporting  people with their mental health, recovery,  wellbeing, independence and empowerment journey.  As we deliver our services across the range of communities where our clients are based and work in harmony with Platfform's employability programmes, we can offer employment and training opportunities to people living within those communities. Approximately 68% of our current workforce lives in areas of high economic deprivation and in offering these employment and training opportunities we can support our employees' financial and general wellbeing.  We can also offer our employees access to free counselling and support services through Platfform's in-house facilities.
"As a small to medium sized enterprise (SME), we are also able to offer clients  overall value for money through the provision of a high quality service, innovation and responsiveness.  With our flat management structure, our operational management are empowered to make decisions and  can respond  quickly to changes in service provision and client needs, offering a bespoke and personal level of service. Our lean working practices also mean that we are agile and can adapt easily to changes in technology and develop new service offerings."
What is APP UK's relationship with Platfform and how does the charity benefit?
"APP UK is a wholly owned subsidiary of Platfform.  Although our ethics and social value objectives align, and we share key Board Directors, we operate as an autonomous, commercial business. We are driven by commercial principles, but with the ultimate objective of social impact being delivered through our efforts and successes "
What have been the highlights of the last 12 months from your perspective as APP UK MD?
"The resilience of our business in the current Covid-19 pandemic and our fantastic team.  The dedication of our employees to providing a market-leading service in rapidly changing circumstances has been exceptional.  They have had to adapt to the roll out of new services, such as deep cleans and decontamination protocols, changing contract requirements and new working arrangements, often at very short notice.
"Although they are not officially classed as key workers, the pandemic has highlighted the essential role which cleaning operatives play when delivering what is historically an undervalued service.   Without their commitment many essential facilities, would not have remained operational."
What's next for the APP UK business?
"APP UK has ambitious growth plans. We are proud of our client retention rate. We recently completed a successful cleaning service retender with a large school for the third time in succession and want to capitalise upon this testimony to our service delivery standards and partnership approach.
"As well as continuing to develop our presence in the South Wales area, we will be looking to expand along with M4 corridor into Bristol and Gloucestershire this year, and we will be capitalising on our team's expertise in the core sectors of education,  manufacturing, logistics, not for profit and professional services. As we increase our scale and reach new heights our actions as an employer and our social impact will gain momentum and have a greater impact."
ENDS