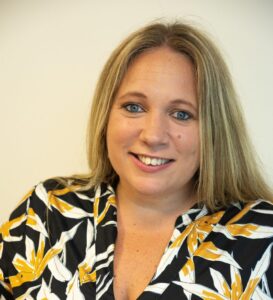 Leading social enterprise commercial cleaning company, APP UK, has expanded its existing senior management structure with the appointment of Jenny White to the newly created post of Business Manager.
Jenny has worked with some of the leading facilities management organisations across the UK and brings significant experience of soft services dual service provision. Her appointment will enable APP UK to implement its ambitious organic growth strategy and, because of Jenny's experience, also gives the business the potential to diversity into the wider facilities management marketplace.
In her new role, Jenny will have responsibility for the strategic aspects of day-to-day service delivery, client service development, the expansion of service level agreement (SLA) and KPI protocols, the development and implementation of service innovations and a programme of continuous improvement, and ongoing people management and related HR.
APP UK Managing Director Caroline Demoulpied comments: "This is a key appointment which adds strength and depth to our operational infrastructure, and enables key members of APP UK's senior management team to focus on delivering strategic growth across the business. We are delighted to welcome Jenny to the APP UK team."
Commenting on her new appointment Jenny said: "The Business Manager role at APP UK is the perfect role for me as it concentrates on my key specialisms of recruitment, human resources and operational service delivery. I am thrilled to be working as part of the team and it is fantastic to be able to see the impact of the projects that I am already implementing within the business."
"It's also great to be part of a business where you are truly valued and supported. In addition as a wholly owned trading subsidiary of the leading Charity Platfform, we can make a valued social impact both within the communities where we operate and further afield, by all of our profits being uplifted to the Charity to help support their work with people who are experiencing challenges with their mental health, and with communities who want to create a greater sense of connection, ownership and wellbeing in the places that they live."
APP UK is a social enterprise which is owned by a leading mental health and social change charity. The company is passionate about looking after the people, places and the communities in which its teams live and work, and its profits go directly to its charitable owners – Platfform.
The company has over 20 years' experience of delivering the very highest quality cleaning services to its clients which include schools, manufacturing companies, operators of commercial offices and the public and third sectors.
ends